Feminine Allure: Top 10 Best Women's Perfumes of 2023
The fragrance is an unseen supplement that has the power to upgrade one's allure and leave a strong first impression, choosing the right scent is. Choosing the right fragrance is a deeply personal experience, as it not only complements your style but also reflects your individuality. In the world of women's fragrances, 2023 has brought forth a delightful blend of classics and innovation, catering to a diverse range of tastes and personalities. MC Grand Shop, your trusted destination for exquisite perfumes, presents the top 10 best women's perfumes of 2023.
What to keep in mind when buying female perfume
Before embarking on your journey to discover the top women's perfumes of 2023, let's delve deeper into the art of choosing the perfect fragrance. A perfume is not just a scent; it's a reflection of your personality, mood, and individuality. Understanding the fragrance pyramid, consisting of top, middle, and base notes, can help you make an informed decision and select a perfume that resonates with your essence.
Top Note: This is the initial impression of a fragrance, the burst of scent you experience when you first apply it. Top notes are often light, fresh, and ephemeral. They set the tone for the perfume but evaporate relatively quickly.
Middle Note: Also known as the heart of the fragrance, middle notes emerge once the top notes evaporate. They form the core character of the perfume, showcasing its true personality. Middle notes are often floral or fruity, adding depth and complexity.
Base Note: The base note is the foundation of the fragrance, revealing itself after the top and middle notes have settled. These notes are typically rich and long-lasting, contributing to the perfume's overall longevity. Base notes can be woody, musky, or oriental, providing a sensual and lasting impression.
Now, let's take a closer look at each of the top 10 best women's perfumes of 2023, exploring their unique scent profiles and what makes them stand out: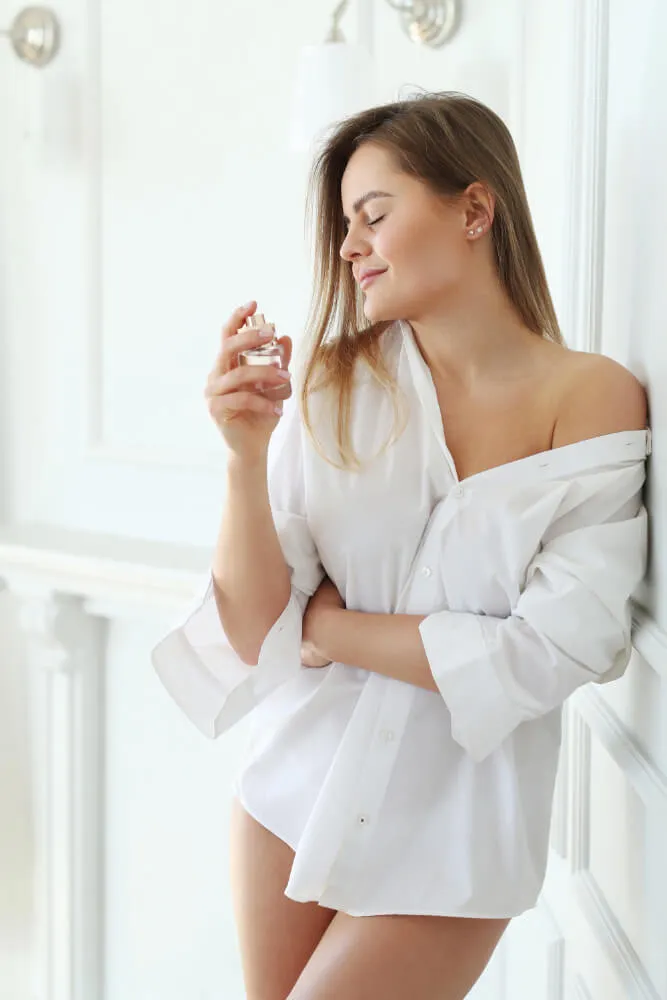 Top 10 Best Women's Perfumes of 2023
1) Dior Miss Dior Eau de Parfum
Notes: This iconic fragrance combines notes of Sicilian mandarin, May rose, and Indonesian patchouli. Together, these notes create a harmonious and memorable olfactory experience in Dior Miss Dior Eau de Parfum. The Grasse rose, Calabrian bergamot, and patchouli come together to tell a story of romance, freshness, and depth, making this perfume a timeless classic that appeals to those who appreciate the beauty of tradition and modernity in perfumery.
Description: Dior Miss Dior Eau de Parfum is a timeless classic that exudes elegance and femininity. Its vibrant citrus top notes, followed by the romantic and floral heart, make it a captivating and alluring scent. The depth of patchouli in the base note adds a touch of sophistication, making it suitable for both day and evening wear.
2) Maison Francis Kurkdjian Baccarat Rouge 540 Eau de Parfum
Notes: Baccarat Rouge 540 is known for its unique blend of saffron, jasmine, and amberwood notes. These notes combine harmoniously in Maison Francis Kurkdjian Baccarat Rouge 540 Eau de Parfum, creating a captivating blend of floral, spicy, and woody elements that exude luxury and modernity.
Description: Maison Francis Kurkdjian's Baccarat Rouge 540 is a fragrance that evokes luxury and exclusivity. Its saffron-infused top note gives it a spicy and warm opening, while jasmine adds a floral and sensual touch. The amberwood in the base note provides depth and longevity, making it a favorite among perfume connoisseurs.
3) Glossier Glossier You
Notes: Glossier You features a minimalist blend of musk, ambrette, and ambrox notes.
Description: Glossier Glossier You is a modern and understated fragrance designed to enhance your natural scent. Its musky and clean aroma adapts to the individual chemistry of each wearer, creating a unique and personal fragrance. It's a perfect choice for those who appreciate simplicity and authenticity.
4) Chanel N°5 Eau de Parfum Spray
Notes: The legendary Chanel N°5 is known for its aldehydic, floral, and woody notes.
Description: Chanel N°5 is an iconic fragrance that has stood the test of time. It's a symbol of timeless elegance and sophistication. The aldehydes in the top note create a sparkling and effervescent opening, while the floral heart notes of May rose and jasmine add a rich and opulent layer. The woody base notes ensure the fragrance lingers, leaving a lasting impression.
5) Fenty Beauty Fenty Eau de Parfum
Notes: Fenty Eau de Parfum features magnolia, musk, and tangerine notes. These notes combine to create a fragrance that balances the floral allure of magnolia, the sensuality of musk, and the refreshing brightness of tangerine.
Description: Fenty Beauty's debut fragrance, Fenty, is a celebration of sensuality and individuality. The magnolia note in the top creates a fresh and inviting opening, while the musk and tangerine add warmth and depth. It's a versatile scent suitable for any occasion.
6) Yves Saint Laurent Black Opium Eau de Parfum Spray
Notes: Black Opium is characterized by coffee, vanilla, and white flowers.
Description: Yves Saint Laurent's Black Opium is a fragrance that embraces the night. Its coffee-infused top note provides an energetic and bold start, while the vanilla and white flower heart notes create a sweet and seductive aura. It's a modern and addictive scent for those who love to make a statement.
7) Heretic Dirty Vanilla Eau de Parfum
Notes: Dirty Vanilla combines vanilla, tobacco, and jasmine notes. These notes combine harmoniously in Heretic Dirty Vanilla Eau de Parfum, creating a captivating blend of musky, woody, and sweet elements that exude warmth and allure.
Description: Heretic's Dirty Vanilla is a fragrance that dares to be unconventional. It takes vanilla to a new level with a hint of tobacco and jasmine. This unique blend creates a complex and intriguing scent that's perfect for those who crave something different and daring.
8) Gucci Bloom Eau de Parfum For Her
Notes: Gucci Bloom is known for its tuberose, jasmine, and Rangoon creeper notes.
Description: Gucci Bloom is a floral masterpiece that captures the essence of blooming flowers. Its tuberose and jasmine heart notes evoke a rich and intoxicating floral bouquet, while the Rangoon creeper adds a unique and exotic twist. It's a fragrance that celebrates femininity and beauty.
9) Chanel Chance Eau de Parfum Spray
Notes: Pink pepper, jasmine, patchouli.
Description: A playful and unpredictable fragrance that blends the spiciness of pink pepper with the classic charm of jasmine and the depth of patchouli. It embodies youthful charm.
10) Loewe 001 Woman Perfume
Notes: This exquisite fragrance features a captivating blend of tangerine, jasmine, and sandalwood.
Description: The Loewe 001 Woman Perfume is a modern masterpiece that captivates the senses with its harmonious combination of notes.
The Best Women's Fragrances in MC Grand Shop
Order exclusive perfumes for women from one of the best online shops for women's fragrances!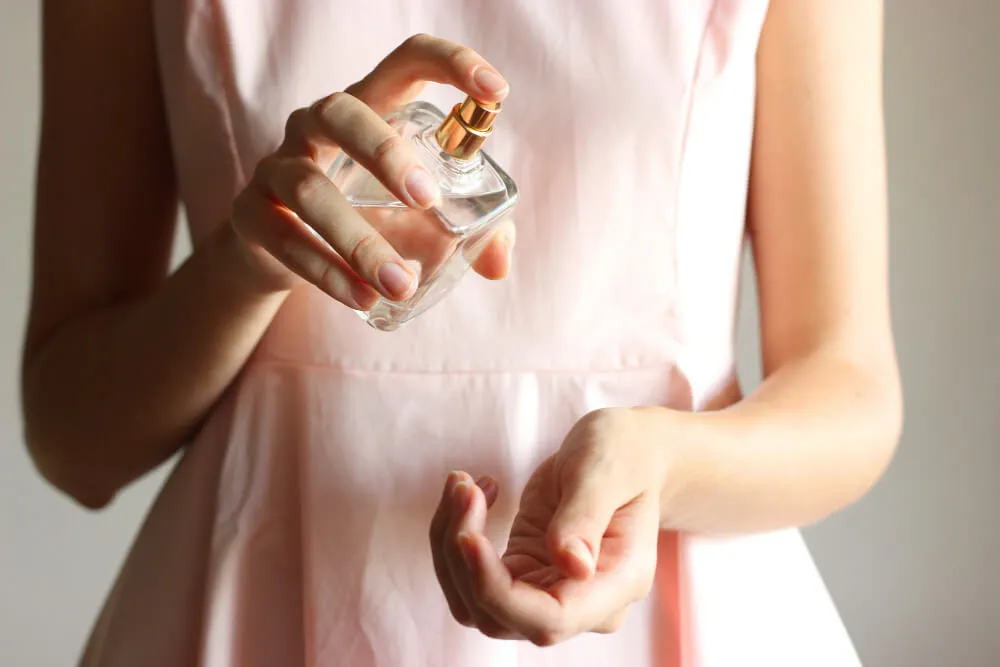 The Importance of Choosing a Perfume that Suits Your Identity
In the world of fragrances, the choice of a perfume is a deeply personal and often intimate decision. It's a reflection of one's identity, style, and the emotions they wish to evoke. The fragrances we choose are not merely scents; they are statements of our individuality.
As we've explored the top 10 best women's perfumes of 2023, it becomes evident that each fragrance is a masterpiece, carefully crafted with a unique combination of notes that tell a story. From the timeless classics like Chanel N°5 to the innovative and modern creations like Glossier You, there's a perfume for every woman and every mood.
When selecting a fragrance, remember the significance of its notes – from the lively top notes that greet your senses to the heart notes that define the essence of the scent, all the way down to the enduring base notes that leave a lasting impression. It's these intricate layers that make each perfume a work of art.
But beyond trends and popularity, the most important aspect of choosing a perfume is finding one that aligns with your identity. Perfume is not about following the crowd; it's about expressing your unique personality. Whether you're drawn to the floral allure of Dior Miss Dior or the magnetic sensuality of Maison Francis Kurkdjian Baccarat Rouge 540, your choice should resonate with who you are.
As you step into the scented realm of 2023, let your fragrance be a reflection of your inner self, an invisible accessory that complements your personality and leaves a trail of lasting allure wherever you go. Happy scent hunting, and may your perfume be the finishing touch to your irresistible charm.
Similar Articles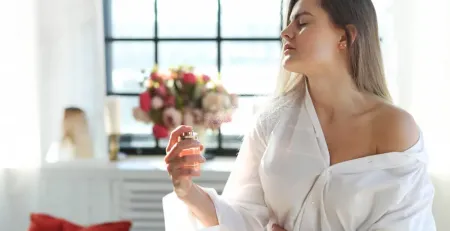 The fragrance is an unseen supplement that has the power... read more